*Discography








It's the newest Euphoria release! The Deep Calls Out Remixes via BFE, The Orchard and Sony Music Entertainment. The EP features six distinct mixes of the song Deep Calls Out, with styles ranging from Rock to Dub, Pop, Alternative Dance, Acoustic and Ambient. Ken Ramm and vocalist Kalisa Ewing are the composers, with the EP containing instrumental contributions from synthesizer legend Patrick Gleeson, co producer Steve Addabbo and dublab executive director Ale Cohen. Artwork is by longtime Euphoria collaborator Christine Alicino.
The EP begins to garner strong press support. Read about what highly regarded international radio consultant and author Alan Cross had to say, in his "5 Songs You Must Hear This Week" Global News column, about the Deep Calls Out (Album Mix). The EP's lead off track places the song in the fine company of Beabadoobee, Suede, Miesha and The Spanks & Fontaines D.C.
Major Canadian music publication FYI Music News writer and corresponent Kerry Doole also stepped up with a fine mention in his FYI Music News Digest column. Kerry's supportive words include: "Toronto-based musician/composer Ken Ramm has long earned peer respect and critical acclaim for his work under the name Euphoria." FYI head honcho David Farrell is also to be thanked for his supprt of Euphoria.




︎ Released as Ken Ramm



The first album. Unabashed jazz-rock-prog fusion. Recorded in Hamilton, Ontario, Canada and mixed by Daniel Lanois. Highly critically acclaimed and the start of music licensing for film of Ken Ramm's music. Award winning U.K. director Jack Gold ("The Naked Civil Servant", "Aces High") uses multiple tracks from the six song album for his class structure comedy, "The Chain", starring U.K. acting luminaries Nigel Haversham, Billie Whitelaw, Leo McKern and Rita Wolf. Released in Canada by Trend Records.

---
︎
Released as
Euphoria.
Euphoria rose from obscurity in 1999 when the track "Delirium" from the self-titled debut release broke onto the American Triple-A radio charts, becoming a favorite on the playlists of influential stations like Los Angeles' KCRW, Denver's KBCO and San Francisco's KFOG. The hit drew attention from the worlds of film, television and advertising, making its way onto series like "Malcolm in the Middle," film "The Expendables 3" and the international trailers for "Vanilla Sky" and "Hidalgo". Commercials include Nissan and Apple Computer.

The song that first launched Euphoria and the 12 String Sound w/Beats. Used by everybody. The remix by Fila Brazillia was a dance club hit in the UK plus excellent remixes by State Of Bengal and Dave Ball's MI7.

Beautiful My Child was released in 2001, once again garnering attention from the film and television worlds. The single, "Little Gem," has been used on the hit TV series, "CSI," making its way onto the show's soundtrack, while Apple's Steve Jobs used the song "Sweet Rain" in his legendary 'Keynotes'. "Devil May Care" was later used by acclaimed director Michael Mann ("Heat", "Manhunter", "Ali", "Miami Vice") for his HBO show "Luck", starring Dustin Hoffman.


Used by Apple for MacWorld and as the trailer for Melungeon Voices. Remixes by Fila Brazillia; Phaze Action and producer Garry Hughes.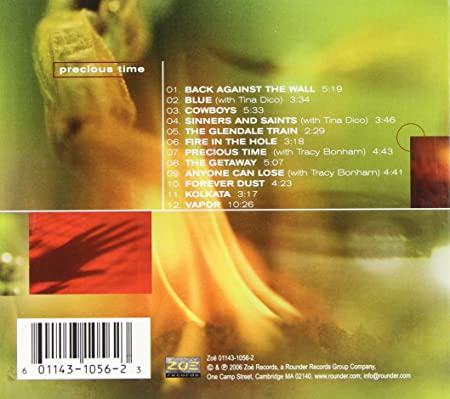 Euphoria takes its sound to new levels, partnering with internationally acclaimed vocalists who make a unique mark on the album's tracks and help create full-length vocal tracks. Once again, the music enjoys success in the sync world, with TV series "C.S.I.: Crime Scene Investigation" and Michael Mann's "Luck". The album spawns the innovative video, "Back Against The Wall", shot by North Carolinian director / cinematographer Warren Gentry ("Melungeon Voices", "Down Home", "Horace Carter Fights The Klan").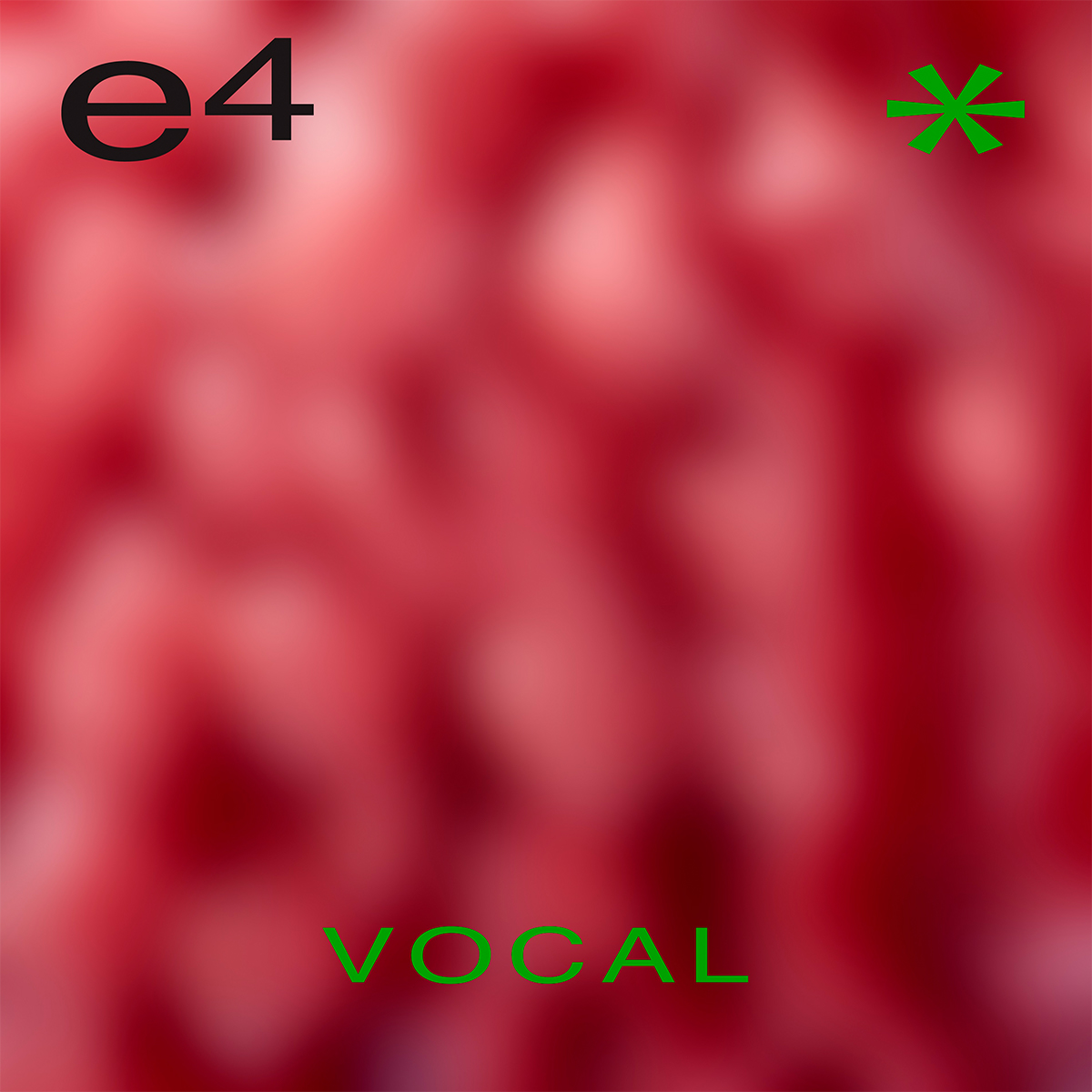 The fourth Euphoria album is a study in song forms, comprised of two albums, one instrumental, one vocal. The instrumental album contains long form compositions, touching in an instrumental style on varied personal and political topics. Relationships, love found and lost and 21st century cyber spying are part of the musical landscape. The songs on the e4 instrumental album are linked by shorter ambient dreamscapes with blues to pop stylings spanning and augmenting the course of the recording. Radio play and interviews via Public Radio International (PRI), along with spins on KCRW, give e4 a voice on the airwaves. The video,"N'awlins", shot by Warren Gentry, creates a beautiful visual landscape as a companion to one of the themes of the album.

Euphoria Remix EP
(Folistar, 2016)
The EUPHORIA REMIX EP on Paris, France based label Folistar contains three top of the line remixes. Remixers turn their talent towards Euphoria's "Blue" and "Sinners and Saints" from the "Precious Time" album. Vocals are by Danish vocalist extraordinaire Tina Dico. Spinning on the east and west coast of the U.S. with stations such as the highly regarded WPKN and Radio Paradise.

︎
Released as
Ramm
Some songs come along that you seem to know the moment you hear it, even though it's for the first time. In the case of Spark The Universe it had exactly that impact. A mixture of late-60s psychedelic homage, early 80s new wave, white boy soul, plus a good dose of dub, all wrapped around a killer hook and super tight production and a hit was surely made.

Increasingly heard in the sets of the more discerning DJs, Spark The Universe has become a cult play and with second hand prices now in three figures, a reissue was timely.

Before going on to carve a successful career in 'electronica' project, Euphoria, Toronto's Ken Ramm had shown his considerable writing and playing ability with the 1981 debut LP Dragon and this 1983 follow up, known simply as Ramm.

Coming together through a meeting with a then relatively unknown producer, Daniel Lanois, via a mutual interest in tape loops and dubbing, Ramm was formed.

Recording at Lanois' Grant Avenue Studios, their interest in mixing past and present technology, with multiple digital delay units, harmonizers and other effect processors allowed Ramm and Lanois to explore using the studio as an instrument alongside real musicianship.

Backwards guitars, tremolo bar dives and guitar harmonics are incorporated with the vocals and percussion to perfection. With a 'Dance' and alternative 'Dub', the song's hypnotic and dreamy feel superimposed over beats pin-pointed to the later Euphoria project and with the addition of a latter day 'Discomix', from the labels' own Chuggy, a 'new edition' was born.

Airplay and interviews on dublab in L.A. and spins on WPKN help to create a new following for the song, while DJs worldwide continue to give Spark The Universe a deserved place on contemporary dance floors: Lexx, JimmyTheTwin, Manu•Archeo, Justin Miller, Cut & Shut Disco, Juno Recommends Disco, In Flagranti, Your Name (Legalize Lambada).
︎
Appears in
25 Compilations